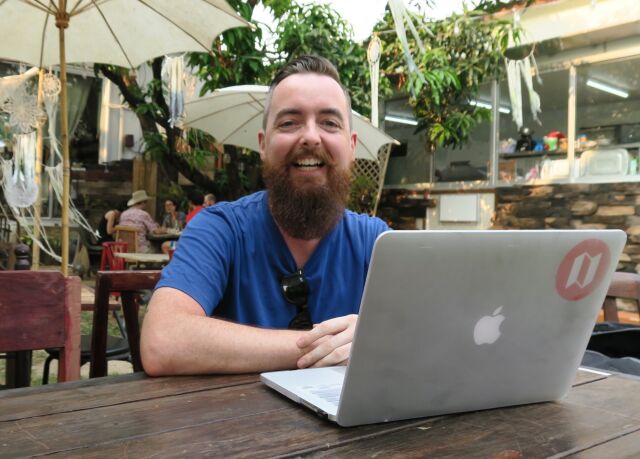 Hi there! I'm Dylan Wolff.
In September 2015 my dream to start a new career as a web developer was realized when I joined the team at Icelab, an interactive design studio with presences in Canberra and Melbourne. My main expertise is with Ruby and Rails but in the time I've been at Icelab, I've gained experience working with a number of other ancillary technologies and platforms including Elasticsearch, Docker, AWS, and Heroku.
In January 2016 I achieved another goal to live overseas and travel long-term when I packed up my life in Melbourne and began exploring the world, working remotely for Icelab from such varied cities as Chiang Mai, Tokyo, New York and Budapest. I feel very fortunate to be able to combine my love of web development with my desire to see the world.
In March 2017 I spoke at RubyConf Philippines on the subject of fostering a welcoming, supportive, and productive environment for junior developers and it's one I'm deeply passionate about. You can learn more about the talk and check out the slides here.
While I began my career primarily building web applications with Rails, I've spent most of the last 18 months taking a purer, more functional approach to building apps with a new Ruby-based stack, built upon Roda, rom-rb, and the dry-rb family of gems. After becoming somewhat disillusioned with Rails, working with these tools has helped me (re)discover the joy of web application development with Ruby. Want to find out some more about the projects I've worked on? Check out the Work page.
I'm keen to help others who dream of getting their start as a developer realize that dream, particularly those who are coming to the industry later in life (as I did). Feel free to hit me up on Twitter or shoot me an email if you have any questions about how to get started, or if there's anything else I can do to help out.
When I'm not writing code you'll find me in the gym, out running, or planning my next trip.