I was sitting in a coffee shop in Kuala Lumpur in February last year when I met Loukman Nacik, an entrepreneur from Morocco. We instantly hit it off, so much so that I invited him along to drinks with friends the next night at my favourite bar in KL, PS150. Late in the evening after a few glasses of Japanese whisky, the conversation turned to the co-living trend that was starting to take off in the digital nomad community, and what it would take to replicate the offering of Nomad House (and others) to accommodate us and a few other other close friends. At that moment, The Marrakech Project was born.
Back in April I spent the month living in an amazing riad with a bunch of close friends in the centre of the Medina in Marrakech and it was an overwhelmingly positive experience.
I enjoy spending time on my own and prefer living solo, so I was initially apprehensive about living in close quarters with nine friends for an extended period of time but it turned out to be a non-issue and in fact, it was great having friends around to share a beer or a meal with, or just shoot the breeze about what we'd been up to or working on that day.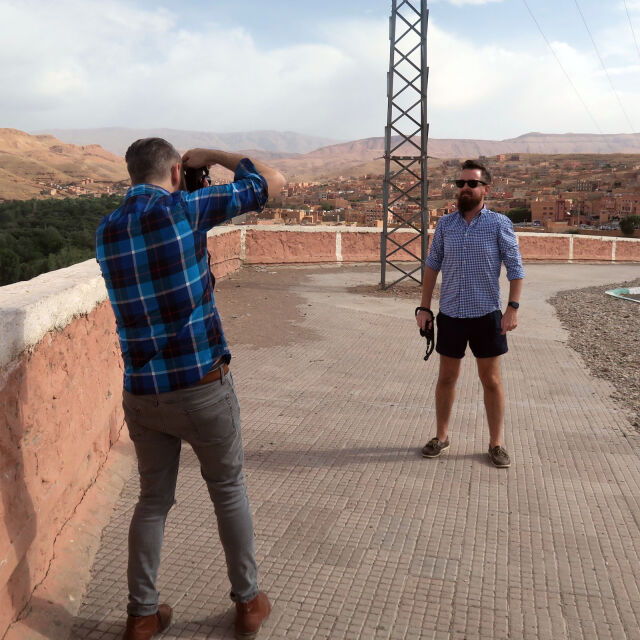 The highlight of the month was definitely our trip to the Sahara Desert. After two full days of travel in a van (and numerous crucial espresso stops) we reached Merzouga, near the Algerian border. From there, we mounted up on camels and rode into the desert to our camp where we were to spend the night, before making the long trek back to Marrakech the next morning. The conversations we all shared that evening over a couple of bottles of wine while gazing at the night sky are some that I'll remember for a long, long time.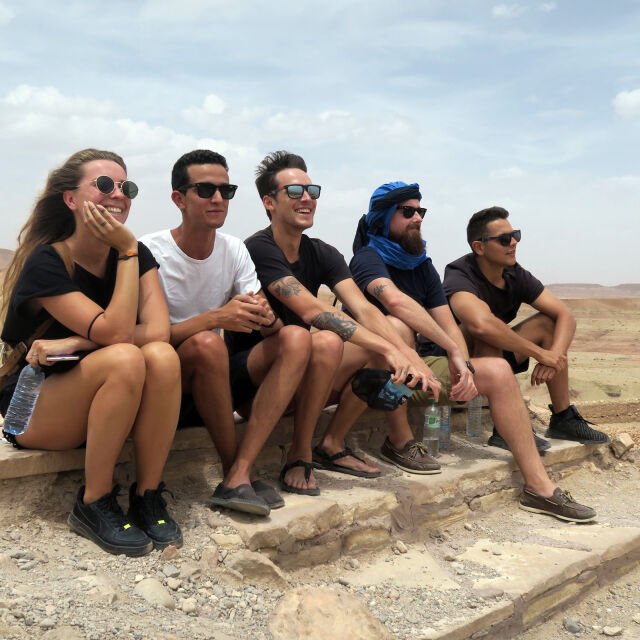 The one downside of my month in Marrakech is that I found it incredibly difficult to be productive. There are very few co-working spaces and cafes suitable for working from in Marrakech, with those that do exist concentrated around Gueliz which is the "newer" area of Marrakech. From where our riad was located in the Medina, visiting any of these meant we'd have to either brave the crowds in Jemaa el Fnaa and then "negotiate" with a taxi driver to take us to Gueliz, or otherwise walk 30 minutes in the baking heat.
As a result, I worked from the riad the vast majority of time which was less than ideal; I've realised that having separate living and working environments is something that's crucial for me to be productive, and with the rest of the crew also working from home the majority of the time this meant there was always competition for the limited internet bandwidth, even once we had a second connection put in at the end of the first week.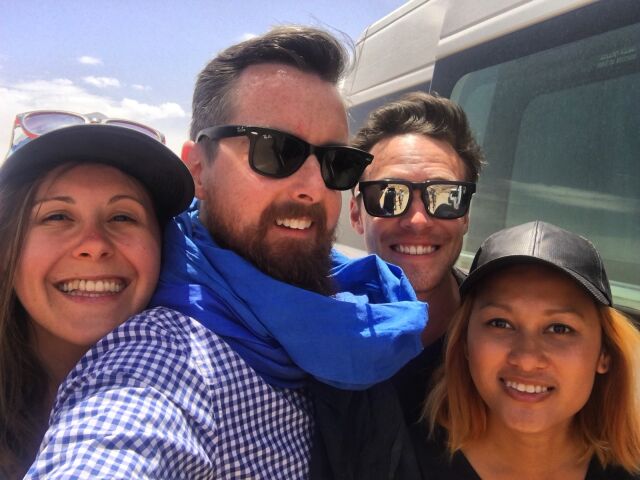 All in all spending a month living with a bunch of friends in a place like Marrakech (which is somewhere that would never have been on my list to visit) was a once in a lifetime experience and I'm stoked that I put my initial reservations aside and fully committed to it.
If you're keen to learn more about what Marrakech is like for digital nomads, or are curious about Morocco in general, the ever-impressive Chris Dodd put together a series of awesome vlogs throughout the month: